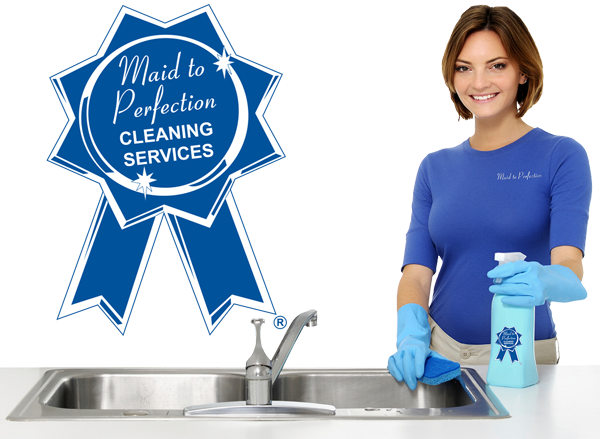 The World's Most Complete Cleaning Service System
More than a maid service, your local Maid to Perfection® franchise offers you, the homeowner, house cleaning, window cleaning, carpet cleaning, hardwood floor waxing and buffing, and various other customized and specialized services, designed to fit your needs and your budget.
Our guarantees, protections and assurances make it easy for you to entrust your house key to a professional cleaning franchise with ties to both a national franchise company and your local community. Furthermore, you'll never again need to stay home to let a cleaning service in, because Maid to Perfection® has the perfect solution to all of your house cleaning needs.
We don't claim we're the best, our customers do!®
Maid to Perfection® is Green Certified
** All franchise locations provide House Cleaning. Other services vary by location. To learn more and to schedule a free in-home estimate, contact your local MTP office! **
Find your local office!
Pennsylvania
Maid to Perfection of South Central PA
717-730-MAID (6243)
www.cleaningcentralpa.com
Servicing Harrisburg and surrounding areas.
About The Maid to Perfection System
The Maid to Perfection? corporate office is based in St. Cloud, Florida. The company began in Baltimore, MD in 1980 as an unincorporated business under the name Midy Tidy, and incorporated in 1983. In 1990 Midy Tidy merged to form Maid to Perfection?, and began franchising under that name.

The 35+ years of experience that Maid to Perfection Global, Inc. has acquired is passed along to the franchises to ensure that our customers get the best possible service!